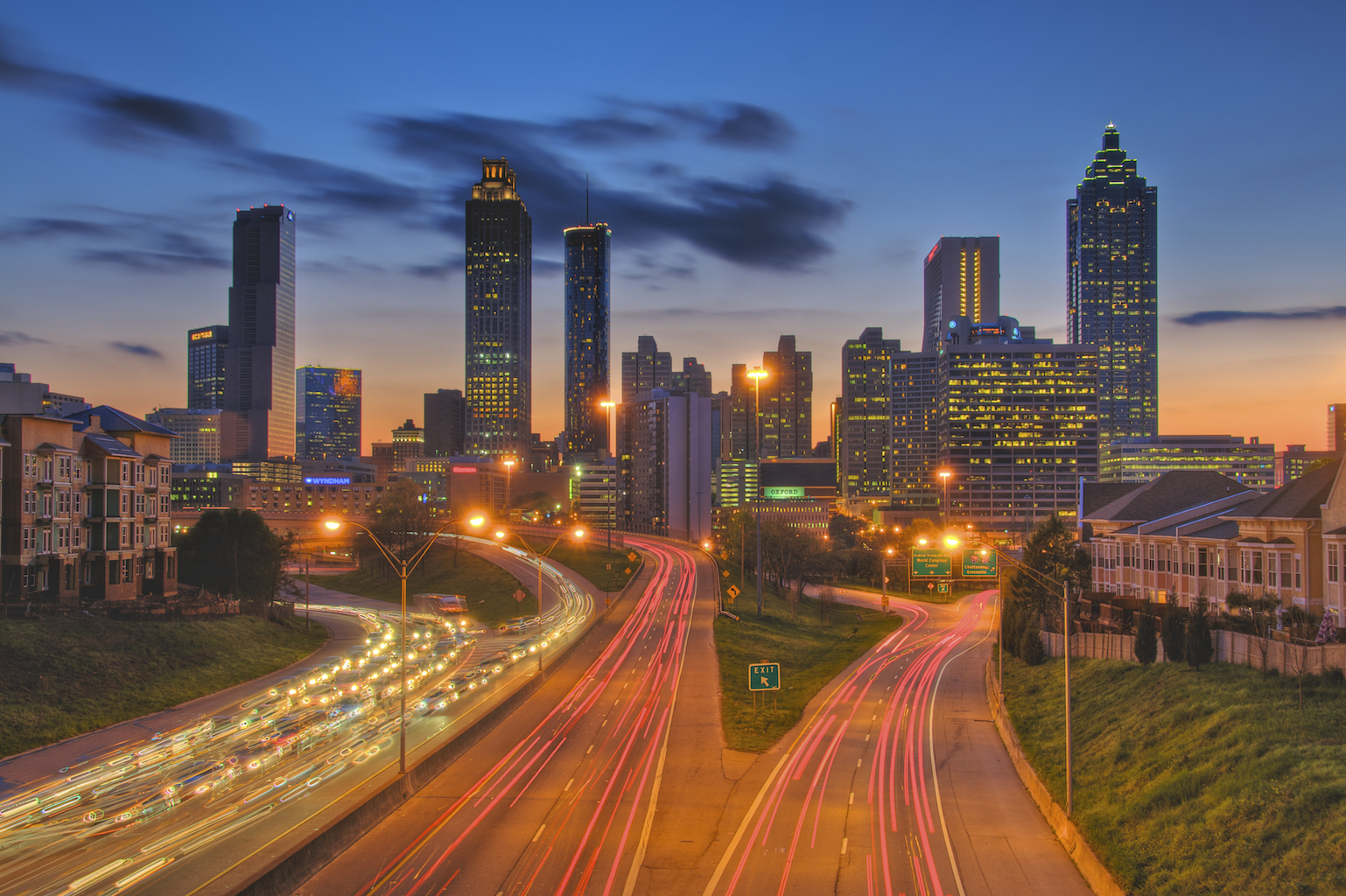 ---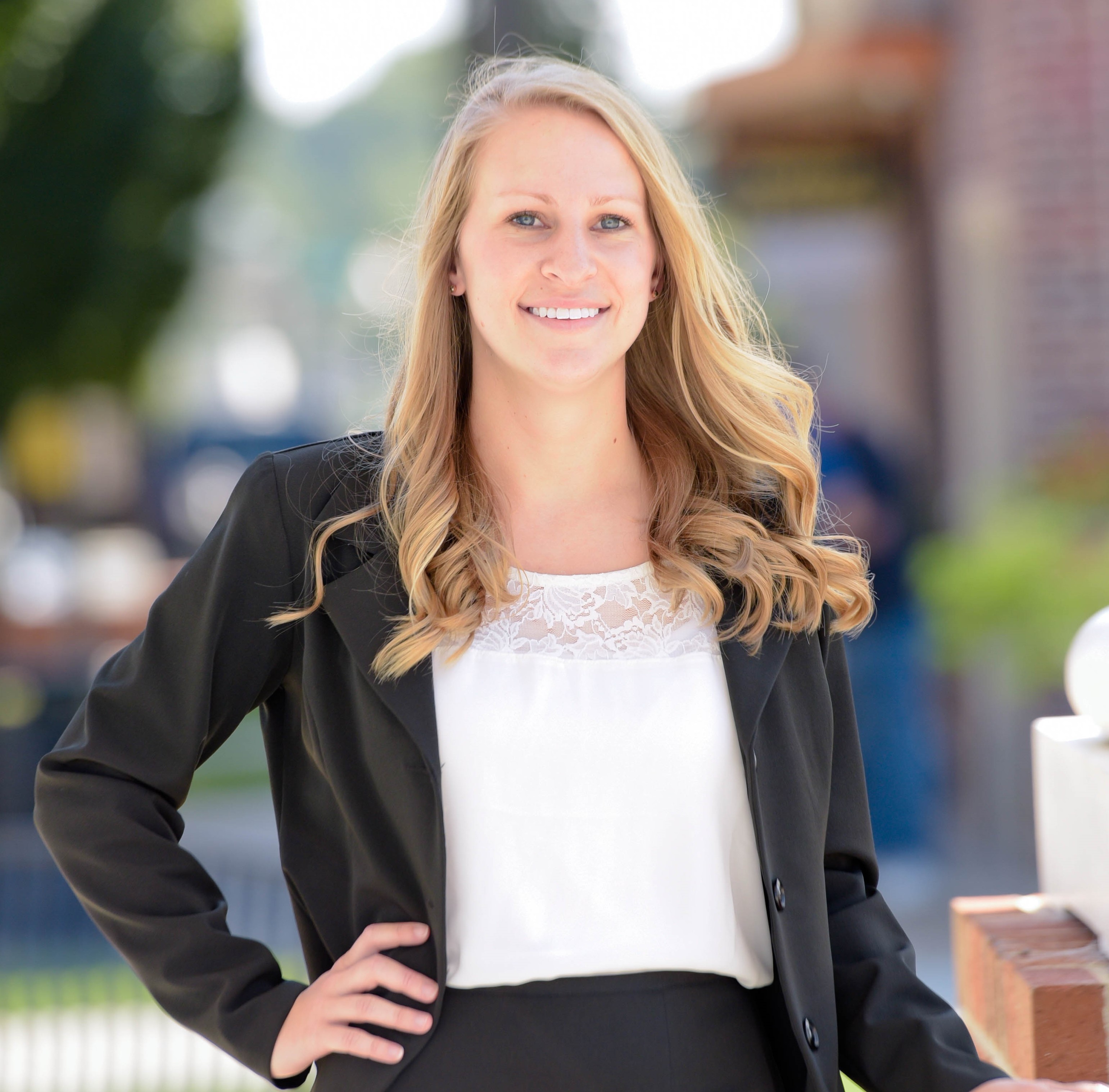 By: Molly Holbert, Marketing & Investment Coordinator, MACC Venture Partners
---
As you can see in our recent blogs, Southeastern United States Metros offer high returns to investors. Colliers International and Marcus & Millichap recently released Q2 multifamily updates on many of the large US metros. Analyzing four of the Southeast metro reports emphasizes the importance of our Carolinas and Georgia expansion. Below is a chart we created to summarize four metropolitan reports including Charlotte-Concord-Gastonia, NC, Columbia, SC, Greenville-Anderson-Mauldin, SC, and Atlanta, GA.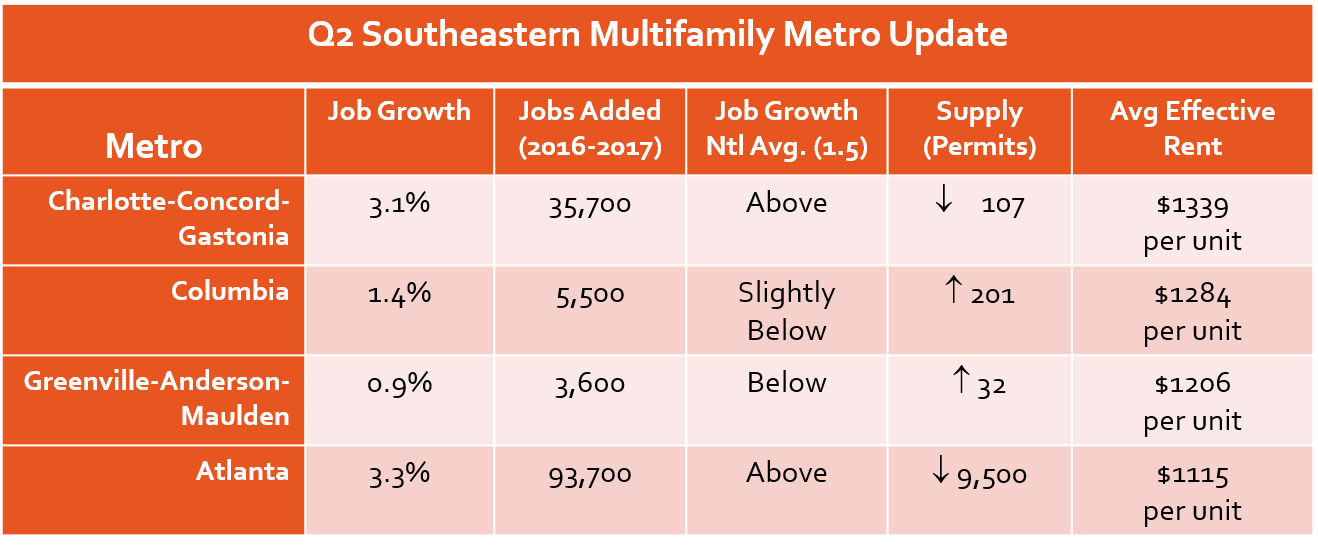 According to Axiometrics, the last column on the right named "Average Effective Rent" means concessions or discounts are already factored out. The Colliers International reports also highlighted the average asking rent for properties delivered in the last 12 months achieved higher asking rents than of existing properties. Asking rents for newly delivered units in the Charlotte-Concord-Gastonia metro, Greenville-Anderson-Mauldin metro, and Columbia were $1,430, $1,289 and $1,305 respectively. These prices do not factor in concessions.
Each of the four metros had positive job growth, with Atlanta at the highest of 93,700 jobs. Atlanta is one of the nation's 12 largest metropolitan statistical areas, according to the U.S.  Bureau of Labor Statistics. In April 2017, the U.S. BLS reported "Atlanta had the fastest rate of job growth, 3.3 percent, followed by Dallas-Fort Worth-Arlington at 3.0 percent. Chicago-Naperville-Elgin had the slowest rate of job growth, up 0.3 percent." It is interesting to notice Atlanta's hyper job growth has not raised average effective rents over the other three metros, which are smaller and have seen less growth. The cost of living could be a contributing factor to Atlanta's success.
Are you looking to invest in one of these high performing metros? Contact John Azar, our EVP/Managing Member at john@maccvp.com for more information.
The photo of the Atlanta skyline is from Rick Holliday Photography. Tthe data is from Colliers International and Marcus & Millichap